Atherton Driving Test Routes
At Route-led we offer test routes for your iPhone, Android and Sat Nav device. All our test routes are compatible with a number of devices, thereby ensuring that you do not necessarily require a Sat Nav device for your practise sessions. Our prices are very affordable when compared to some of the test routes currently being sold in the market.
Moreover, we work alongside local driving instructors, to come with an updated test route of the local areas. Our test routes are used by examiners throughout the United Kingdom during driving tests, and thereby we highly encourage students and experienced learners to get acquainted with these test routes.
Route-Led is the number one supplier of Sat Nav driving test routes in the UK
Atherton Driving Test - Download - Practice - Pass
Atherton Driving test routes are available on a number of devices including Sat Nav, Android and iPhone platforms. Those who have not purchased a Sat Nav device can make use of their Android or iPhone devices to access our test route files. If you have a Tomtom device, then you can download our test routes for Tomtom Sat Nav devices from our website and then use it on your device for your practise sessions.

New Sat Nav Driving Test 2021
Driving test routes are readily available for purchase on our official website. Once downloaded from our website, the student will be expected to install the test route into their Sat Nav device and begin their practise session. Atherton test routes are voice-guided, thereby all the student will be required to do is to take instructions from the device.

New iPhone Sat Nav - Practise Driving Test Routes
Download routes from our website directly into your iPhone. However, to access the test route, the student will be expected to download a supported iPhone software. Supported softwares can be found from the iPhone app store. Atherton test centre.

Driving Test Routes on Android
Using our Android test routes is quite easy as long as you have a supported application installed on your android device. Atherton driving test routes for Android devices are available on our official website. After downloading the test route, the user will then install a supported android software to access the files.
Practice Atherton driving test routes
As a service oriented company, we supply our clients with additional support for our driving test routes. Using our test routes allows the users to experience the junctions, corners and roads that they will encounter during their driving tests.
To assist the learner in learning how to drive safely and to also pass the driving test, we highly recommend an experienced driving instructor. How it works
Check out our short video to see how we can help!
Independent Driving Test?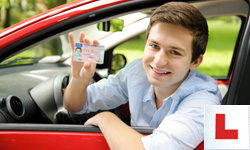 When you ask for the directions for the second time, the examiner will repeat then for you.
During the independent driving test, the examiner will provide the student with all the necessary instructions. In case the students get lost along the way, they will be required to confirm the instructions from the examiner.
Because this is not a navigation test, getting lost along the way will not have any influence on your final result. If the vehicle that you are driving has a Sat Nav device, then you should turn it off mainly because you are not going to use it during the test.
Students cannot use Sat Nav devices for independent driving because it gives one turn by turn prompts. The independent driving will test the ability of the examinee to make independent decisions.
Atherton Driving Test Centre Details
The test centre is located at 1 Navigation Road, off Pocket Nook Street, atherton. Ramp access to Driving Test Centre for wheelchair users. Male, female and disabled toilets available. Car parking facilities available.. It can be a busy area so expect to be driving on dual carriage ways and busy roads. Small town roads, roundabouts and one-way streets are likely to be used during your test. Using test routes whilst learning to drive can be very helpful, allowing you to practise on roads that you'll actually be driving during your test.
Note: Not all test centres have a car park so plan your parking before your test.
Available Test Routes to Download
We provide all test routes throughout UK to help you pass... here are the routes from this test centre:
Atherton MPTC Car Routes 1-5
Atherton MPTC Car Routes 6-15
Atherton MPTC LGV Routes 1-8
Atherton MPTC Motorcycle 30-37
Atherton MPTC Taxi Routes 41-43
Atherton MPTC ADI Routes 1-2
Pass Rates
| Year | Gender | Pass Rate |
| --- | --- | --- |
| 2017/2021 | Combined | 50.4% |
| 2017/2021 | Female | 48.1% |
| 2017/2021 | Male | 53.2% |
Atherton Car Driving Test Route sample
Car Test Route Number 3:
Location
Direction
Atherton DTC
T/L left
Gibfield Park Avenue
RBT Right
Gibfield Rd
RBT Ahead
North Rd
2nd Left
Bag Lane
T/L Left
Cross Street
Ahead
Download the complete test here